Bestselling New Adult novel Wait For You written by J. Lynn followed the story through Avery's eyes, now it's time to see it unfold through Cam's swoony baby blues in his novella Trust In Me. The novella retells Wait For You in Cam's POV, which includes never before told scenes of Cam and his buddies, Jase and Olli. Speaking of Trust In Me, here is the book cover!
It's Wait for You as you've never seen it. Trust in Me lets you in on Cam's side of the #1 New York Times Bestselling story.
Cameron Hamilton is used to getting what he wants, especially when it comes to women. But when Avery Morgansten comes crashing into his life – literally – he finally meets the one person who can resist his soulful baby blues. But Cam's not ready to give up. He can't get the feisty and intriguing girl out of his head.
Avery has secrets, secrets that keep her from admitting the feelings Cam knows she has for him. Will persistence (and some delicious homemade cookies) help him break down her barriers and gain her trust? Or will he be shut out of Avery's life, losing his first real shot at the kind of love that lasts forever?
I have one more surprise! Enter to win a turtle charm (in honor of Raphael, Cam's turtle from Wait For You) and a signed copy of Wait For You!
Enter to win here: Rafflecopter giveaway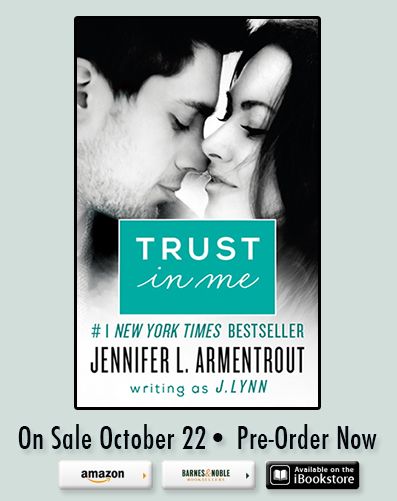 Trust In Me is available for pre-order on
Amazon | Barnes & Noble | iBooks