Book Expo America (also called BEA) is next week in New York, and authors, publishers and bloggers are getting ready for the event. I've come across a lot of blog posts and tweets from people I follow who are going, and I couldn't help but be excited for them. I may not be attending (too far and broke), but that doesn't stop me from pining over the books that will be present at the event. So I compiled a list of books that I have my grabby hands on. Yes, they're all ARCs *dies* but I just can't resist. They're not out yet, so that's probably why I'm dying for them.
You can find author schedules as well as the books they will be bringing along on Jenna Does Books blog. (Requires excel)
So without further ado, here's the list... (warning: it's lengthy)
Stone Cold Touch (The Dark Elements #2) by Jennifer L. Armentrout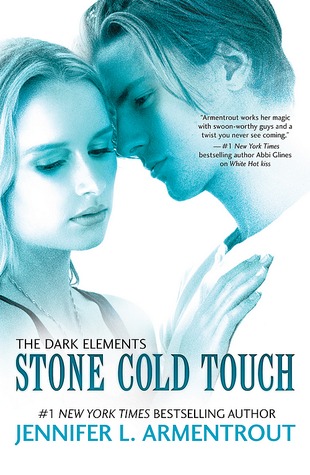 I love anything and everything Jennifer writes, and even though there's only a prequel novella and book one that's out so far, I already took a liking to this series -- not only because of gargoyles, but because of the characters. And with the ending that Jennifer left us with in the first book, I just want Roth back! I also want to see the evolution of Layla and see more of what she's capable of.
The Return by Jennifer L. Armentrout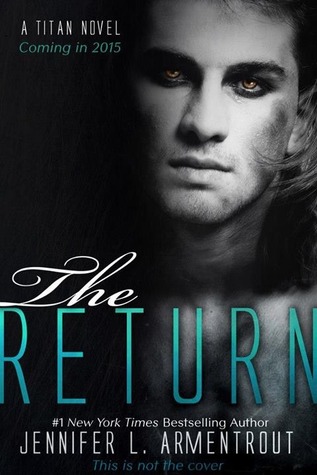 Seth from the Covenant series gets his spin-off, and I just love Seth even though he can make me laugh to no end to wanting to throw things at his face in a matter of seconds. It's kind of hard to stay mad at him for long though.
The Iron Trial (Magisterium #1) by Cassandra Clare and Holly Black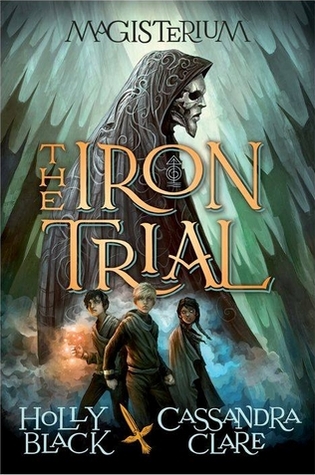 Cassandra Clare and Holly Black, together, is probably a dangerous combination and I can't wait to see what they've stirred up.
Sinner by Maggie Stiefvater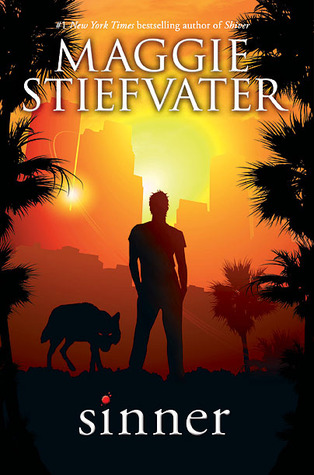 This is a spin-off of the Shiver series, and I can't wait to get to really know about Cole.
Blackbird by Anna Carey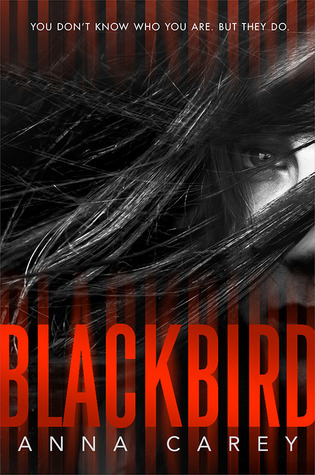 They say it's The Maze Runner meets Code Name Variety, and if it's as good as those, I know we're in for a treat in this mysterious twisted, adrenaline -rushing, action-packed thriller.
Let's Get Lost by Adi Alsaid
Who doesn't enjoy a good road trip with a handful of people who have been through different things and are looking for different things in life? Throw them together and send them on a journey of self-discovery and shenanigans, and it'll be a guarantee adventurous ride.
Heir of Fire (Throne of Glass #3) by Sarah Maas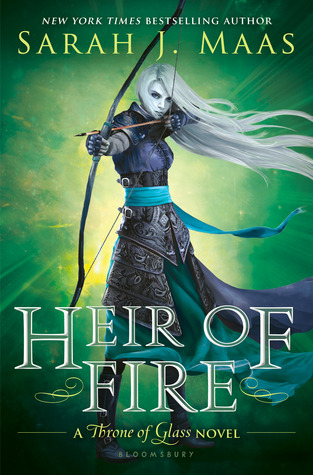 Do I really have to say why??? Do I? No. It's obvious that the whole series is awesome.
Trial By Fire by Josephine Angelini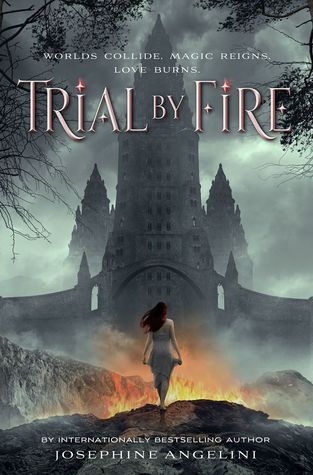 After reading the Starcrossed series, I've been hooked to Josephine's books, so this is automatically on my TBR list. And it doesn't hurt that this one is full of magic either.
I'll Give You The Sun by Jandy Nelson

I was astonished by The Sky Is Everywhere and have been hooked to Jandy's writing and story telling ever since. I don't think she will ever steer readers wrong. I'll read anything she writes.
Black Ice by Becca Fitzpatrick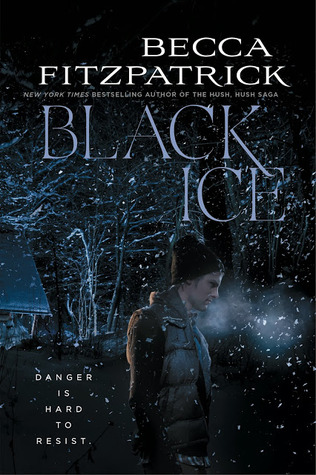 This one strays from Becca's Hush Hush series, and I love me some good thrillers, so of course I'd want to read this.
Landline by Rainbow Rowell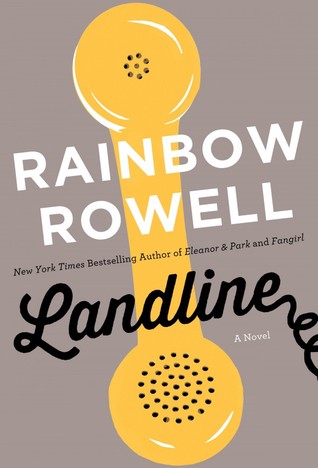 Rainbow is such an amazing story-teller, how can this not be on your TBR list?
Sway by Kat Spears
Sometimes I like to indulge in fluffy high school stuff that is up to no good and is about a boy trying to charm a girl... for someone else. I like that little twist in the agenda.
Evil Librarian by Michelle Knudsen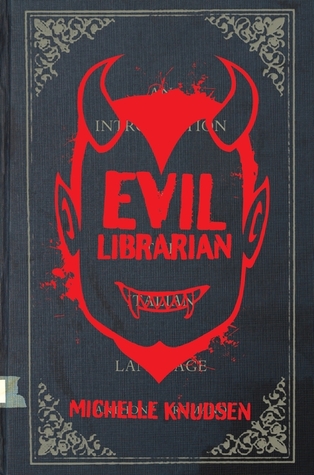 A friend of mine said this one "sounds like" me. I'm only a library aide, and I'm not evil. Still, it captured my attention. Makes me wonder about my boss and what she may be hiding in her crazy purple hair. :-P
Positive by Paige Rawl
No cover available
Read synopsis here
This is a memoir that deals with a lot of heavy issues in life from bullying to HIV, and I'd like to see how the main character overcomes the situations that comes in her path.
The Darkest Part of the Forest by Holly Black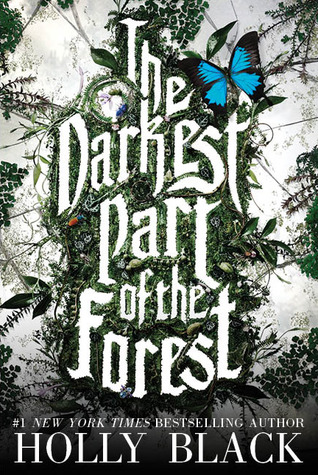 Anything Holly writes is always fascinatingly haunting but captivating, and it's impossible to pass up a read like that.
The Vault of Dreamers by Caragh O'Brien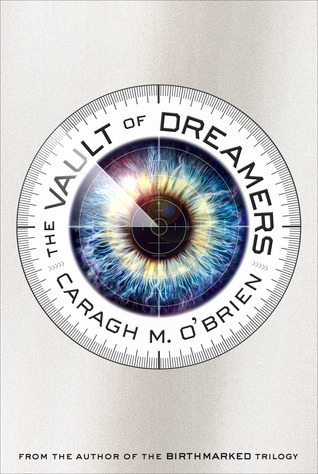 Once I heard it was a psychological thriller, I wanted to read it. If you know me, you know that it is my favorite sub-genre. I'm also fascinated with dreams and what they mean and stuff, so this just added fuel to the things that fascinates me.
Belzhar by Meg Wolitzer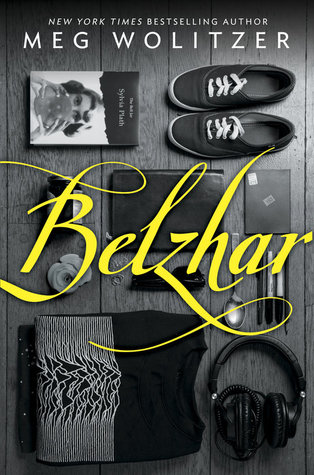 I think it's the masochist in me that makes me want to read this tale of a sorrowful love.
Zodiac by Romina Russell
We all pay attention to zodiac signs in one way or another whether we like it or not. And I have yet to read a book about the 12 astronomical signs that "define" us. Although I'm not as fascinated with astrology now as I was before, I am still curious about how the main character destroys an enemy she can't touch.
Pennyroyal Academy by M. A. Larson
I liked dragons when I was young, and once I started reading books, I was disappointed by how rare dragons in literature (besides MG) come by. And once I heard this was full of dragons, castles, princesses and knights, I was sold.
Talon by Julie Kagawa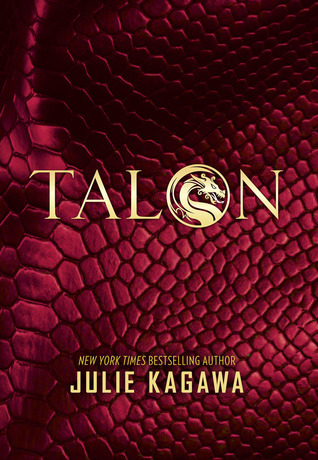 Because more dragons, and I love Julie's writing.
The Things You Kiss Goodbye by Leslie Connor
This is a lyrical and hopeful tale about family and love, and I eat that stuff up.
It's a longer list than I thought it would be, but they are what I've been itching to read. If anyone would be so kind as to get me one thing on this list, I'd love you forever and buy you food! Teehee. I'm actually content that I will be missing out on the early copies because a lot of these books releases around my birthday. So I'd rather just wait until then, because these would be the best gifts ever!
If you're going to BEA this year, what books are you hoping to take home?
If you're not, which books do you want?