What is the #TBRtag?
Well, Dana and Rachel from Danasquare created this tag to talk about that daunting thing called our TBR (to-be-read) pile. Okay...here goes nothing!
How do you keep track of your TBR pile?
Apart from the ARCs that I review and the blog/review tours I participate in, I generally keep track of my TBR on Goodreads. I tried Booklikes once, but I haven't kept up with it.
Is your TBR mostly print or ebook?
On Goodreads? I haven't bothered to pay attention to that very much, so it could be either or. The books I request or are sent to me for review is a toss up of both, but I think that ebooks may have it beat.
How do you determine which book from your TBR to read next?
Well...again...the blog/review tours and or ARCs are read in order according to their release date, so I have a review written and scheduled in time for my tour date or the pub date.
But for my leisure reading? I'm a list person, so I make lists of what I want to read. Like Dana, I am a mood reader. So it all depends on what I'm in the mood for, and just go from there. Sometimes I like to mix things up by writing book titles on strips of paper and blindly pick one from a bowl like Effie in The Hunger Games. ;-)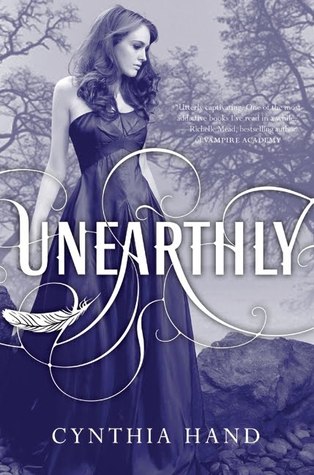 A Book That's Been On Your TBR List The Longest
I scrolled AAAAAALLL the way down to the bottom of that daunting pile on Goodreads, and the first book that I marked as "to-read" (which would make it the longest its been there) is...
Unearthly by Cynthia Hand.
On my kindle or shelves, I have not a clue.
A Book You Recently Added To Your TBR
(You can click the titles--not the images--to open their GR profile to find out what they are about)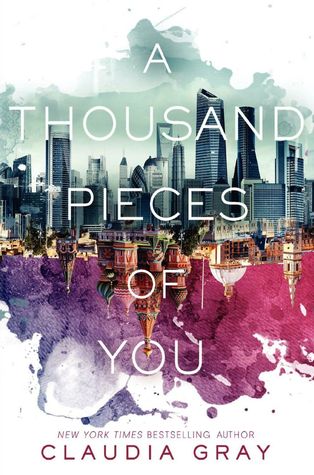 A Book In Your TBR Strictly Because Of Its Beautiful Cover
That's easy. A Thousand Pieces of You by Claudia Gray. It literally is a work of art, and it contrasts, and you can see that one half is an image of New York and the bottom half (which could look like a multi-dimensional reflection) is of Russia. The cover also gave away that it's a multiverse world-building, and I eat that up, so that just worked out even better for me.
A Book On Your TBR That You Never Plan on Reading
Probably Les Miserables. I've tried, but that book is so long, it'll take me years to even finish. I might go back to it someday, but not anytime soon.
An Unpublished Book On Your TBR That You're Excited For
There's A LOT. A few on the top of my list are:
Golden Son

by Pierce Brown

A Thousand Pieces of You

by Claudia Gray

The Ruby Circle

by Richelle Mead

The Retribution of Mara Dyer

by Michelle Hodkin

The Return

by JLA

Liars Inc.

by Paula Stokes

Red Queen

by Victoria Aveyard

The Death Code

by Lindsay Cummings

Nothing Bad Is Going To Happen

by Kathleen Hale
I'm totally cheating here, I won't deny it, but at least I'm laying a piece of my TBR out on the table...in case...you know...anyone would be so kind as to send me a copy of them someday. ;-P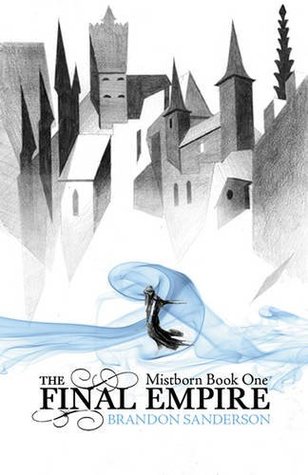 A Book On Your TBR That Basically Everyone's Read But You
Mistborn by Brandon Sanderson. I had forgotten that I added this to my list, and I can't remember what made me do it either. It's been in that pile FOR-EV-ER. But all of a sudden, almost everyone on my Twitter timeline and Tumblr dashboard have been full of #Mistbornfeels the past couple weeks. Then came the Twitter readalongs and hastags.
A Book On Your TBR That Everyone Recommends To You
Eleanor and Park and Fangirl, both by Rainbow Rowell. (Don't look at me like that--I will get to it soon enough).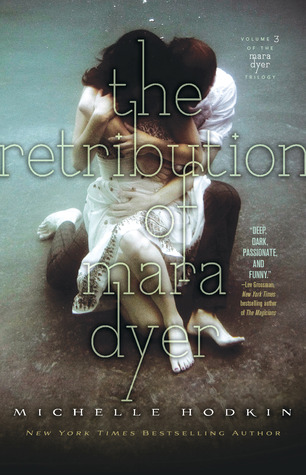 A Book On Your TBR That You're Dying To Read
Any of the honorable mentions three questions above. But if I had to pick ONE (omg how can you choose just one?) it would be The Retribution of Mara Dyer by Michelle Hodkin, because it has been pushed back multiple times, and the cliffhanger ending in The Evolution of Mara Dyer didn't help me either... It just may be what makes me need therapy or something. I just want Noah to be okay, and Mara and Noah both to get their HEA. (Please let there be HEA, Michelle).
How many books are on your Goodreads TBR shelf?
I just cleaned up my TBR just last week and got it down to 680. I could slightly breathe now before new book announcements are made.
You don't have to do this (but why not? It's fun!), but I'm going to tag a few bloggers anyway, so I tag:
Have fun, good luck with your TBR and happy reading!